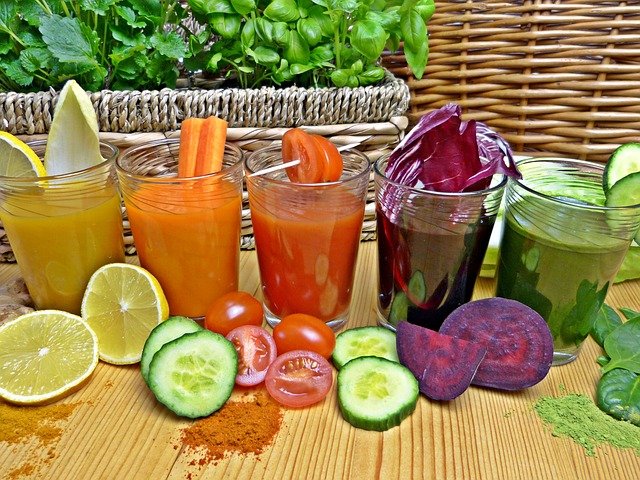 At some point in your life, you can suffer from bad digestion. This can include feeling bloated and uncomfortably full, as well as suffering from heartburn, constipation or stomach pain. But the good news is that there are ways to ease your symptoms and improve your digestion. You just have to make some changes to your lifestyle. Here are five ways you can do this.
https://pixabay.com/photos/detox-detoxify-diet-vitamins-1995433/
Cut Down on Fast Food and Junk
A lot of people suffer from digestive upset because of the unhealthy food they put in their bodies. Namely, we are talking about fast food and junk food. We all know that it tastes good but it can really upset your stomach. It can cause gas, heartburn and even diarrhea, which is all going to make you feel unwell. It is time to cut back on bad foods.
Enjoy More Real Foods
So, now that are going to cut back on processed and junk food, it is time to incorporate more real foods into your diet. We are talking about fruit and vegetables, as well as complex carbohydrates and good proteins. Studies show that food that is refined and contains additives and lots of salt can cause problems with digestion. However, real and natural foods are going to offer your body the nutrients it needs and make you feel good on the inside.
Drink More Water
How much water do you drink a day? If you are wanting to improve your digestion, the answer is probably not enough. Being dehydrated can lead to constipation, so it is recommended to drink around two liters of water every day. You can also try Donat.mg, which is a natural mineral water that is clinically proven to stimulate digestion. You can stay hydrated, which is going to give you more energy, as well as improve your gut and feel a lot better.
Deal with Stress
If you have bad digestive, it might not be just what you are eating and drinking. In fact, those that suffer from anxiety and stress are through to suffer more from digestive upset than others. This can lead to irritable bowel syndrome too. Therefore, one way to help improve your digestion is to try to manage your stress. Make sure that you take time in the day to relax, whether this is enjoying your favorite hobby or trying to meditate.
Exercise Daily
How much exercise do you get a day? A lot of people do not realize that exercising, or the lack of it, can affect your digestion. Going for a walk or enjoying a run can help your digestive system function. It can move along food and ease some other symptoms. What's more, exercise can release endorphins that make you feel good. So, while you might not want to exercise, you are going to feel great afterward. You should try to enjoy at least 30 minutes of cardiovascular exercise every day. This can be getting on the treadmill or bike, as well as going for a walk in the park.