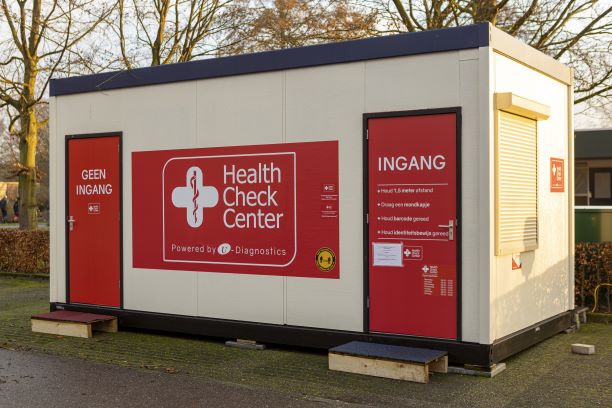 The health sector uses temporary healthcare buildings for many reasons, for example to respond to a disaster such as COVID-19, expand the facility, or to move services when doing renovations. Modular temporary structures made of panels that are assembled together or fabric are commonly used to meet the temporary structural needs in the health sector.
Although these solutions are considered temporary, they have regularly provided long-term solutions. If you work in a health care organization, temporary healthcare buildings can provide solutions such as pharmaceutical storage buildings, extensions of wards to accommodate more COVID-19 patients, dormitories for nurses, and temporary shelters for special events.
But before buying or renting the temporary healthcare buildings, there are questions you need to ask the service providers or your consultant. Here are some of them:
Are Temporary Healthcare Buildings Fast to Install?
According to popular companies that provide temporary structures in the UK and other parts of the world, it only takes a few days to weeks to install temporary healthcare buildings. Renting structures, which are already pre-fabricated and just awaiting assembling, is faster than custom-made structures. Everything will be set up within a short time, making them best for emergency response.
How Long Can You Use Temporary Healthcare Buildings?
Depending on the materials used and upkeep, the temporary healthcare buildings can last for many years. Many temporary pharmaceutical storage buildings are made of steel and they can serve the organization for many years. Likewise, temporary fabric structures that are only erected when there is a need for space, then folded and stored later can also last for many years. When discussing with the experts, they will explain more since the duration they can be used varies.
Are Temporary Healthcare Buildings Affordable?
If your health organization is operating on a tight budget, you might be wondering if you can afford these structures. Constructing temporary healthcare buildings is cheaper than making permanent structures. Furthermore, renting temporary structures that are needed for only a short time is even cheaper. So, it is worth knowing that these structures are affordable, especially when you get them straight from the source. So, take your time to get a reliable service provider and discuss the cost more.
Can You Relocate Temporary Healthcare Buildings?
Temporary structures are very flexible. They are easy to assemble and dismantle. Therefore, they can be relocated from one branch of a health institution to another. One thing that people should know about these structures is that they are made by screwing frames and panels together. This is how service providers manage to rent them out and come for them later. Fabric temporary healthcare buildings are even easier to move from one place to another. Temporary healthcare buildings, whether you are using them as pharmaceutical storage buildings, temporary wards, offices, or for any other use, provide a high level of flexibility, allowing you to move them from one place to another with ease.
Can the Value of Temporary Healthcare Buildings be Enhanced?
Yes, it can. Depending on use, these structures can have cooled or heated air, ample lighting, internet cabling, or any other add-ons. Some are made so perfectly because they are meant to serve for many years. Believe it or not, some health care institutions have opted for temporary structures instead of permanent buildings when expanding the size of the facilities. Such buildings are comfortable because they are greatly enhanced to meet the needs of the users.
Final Words
When talking to temporary healthcare buildings experts, it would be best if you ask as many questions as possible. For a start, the ones we have listed above will be helpful. The good thing with asking many questions is that you get a clear picture of what temporary structures are and how they will help you.